Image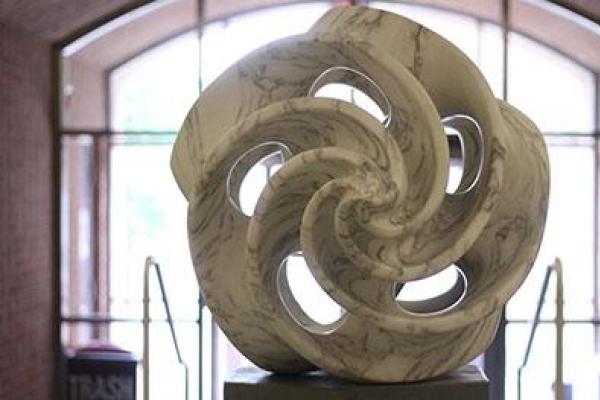 December 7, 2021
1:50PM - 2:50PM
Date Range
Add to Calendar
2021-12-07 13:50:00
2021-12-07 14:50:00
Fusion Categories over Non–Algebraically Closed Fields
Title:  Fusion Categories over Non–Algebraically Closed Fields Speaker:  Sean Sanford (Indiana University)Abstract:  Much of the early work on Fusion Categories was inspired by physicists desire for rigorous foundations of topological quantum field theory. One effect of this was that base fields other than the complex numbers were rarely considered, if at all. The relevant features of $\mathbb C$ that make the theory work are the fact that it is characteristic zero, and algebraically closed. This talk will focus on the interesting things that can be found when the algebraically closed requirement is removed. The content will start with lots of examples, and slowly accelerate into higher categorical implications. URL associated with Seminar https://www.asc.ohio-state.edu/math/vqss/
MW 154
OSU ASC Drupal 8
ascwebservices@osu.edu
America/New_York
public
Date Range
Add to Calendar
2021-12-07 13:50:00
2021-12-07 14:50:00
Fusion Categories over Non–Algebraically Closed Fields
Title:  Fusion Categories over Non–Algebraically Closed Fields Speaker:  Sean Sanford (Indiana University) Abstract:  Much of the early work on Fusion Categories was inspired by physicists desire for rigorous foundations of topological quantum field theory. One effect of this was that base fields other than the complex numbers were rarely considered, if at all. The relevant features of $\mathbb C$ that make the theory work are the fact that it is characteristic zero, and algebraically closed. This talk will focus on the interesting things that can be found when the algebraically closed requirement is removed. The content will start with lots of examples, and slowly accelerate into higher categorical implications. URL associated with Seminar https://www.asc.ohio-state.edu/math/vqss/
MW 154
Department of Mathematics
math@osu.edu
America/New_York
public
Description
Title:  Fusion Categories over Non–Algebraically Closed Fields
Speaker:  Sean Sanford (Indiana University)

Abstract:  Much of the early work on Fusion Categories was inspired by physicists desire for rigorous foundations of topological quantum field theory. One effect of this was that base fields other than the complex numbers were rarely considered, if at all. The relevant features of $\mathbb C$ that make the theory work are the fact that it is characteristic zero, and algebraically closed.

This talk will focus on the interesting things that can be found when the algebraically closed requirement is removed. The content will start with lots of examples, and slowly accelerate into higher categorical implications.
URL associated with Seminar
https://www.asc.ohio-state.edu/math/vqss/
Events Filters:
---