Image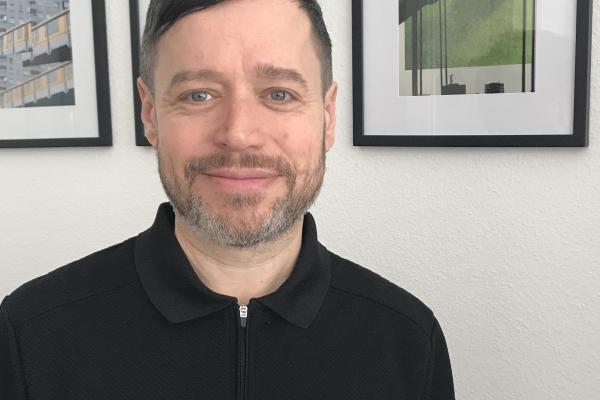 January 31, 2023
4:00PM - 5:00PM
Date Range
Add to Calendar
2023-01-31 16:00:00
2023-01-31 17:00:00
Configuration spaces of hard squares
Title:  Configuration spaces of hard squaresSpeaker:  Matthew Kahle (OSU)Speaker's URL:  https://www.matthewkahle.org/aboutAbstract:  The topology of configuration spaces of points in the plane is well understood. But if you give the points positive thickness and put them in a confined region, much less is known. In this talk, I will report on recent progress on under- standing configuration spaces of hard squares in a rectangle. Our main result is quantifying the factorial rate of growth of the Betti numbers. This is joint work with Hannah Alpert and Robert MacPherson. URL associated with Seminar:  https://tgda.osu.edu/activities/tdga-seminar/
CH 240
OSU ASC Drupal 8
ascwebservices@osu.edu
America/New_York
public
Date Range
Add to Calendar
2023-01-31 16:00:00
2023-01-31 17:00:00
Configuration spaces of hard squares
Title:  Configuration spaces of hard squares Speaker:  Matthew Kahle (OSU) Speaker's URL:  https://www.matthewkahle.org/about Abstract:  The topology of configuration spaces of points in the plane is well understood. But if you give the points positive thickness and put them in a confined region, much less is known. In this talk, I will report on recent progress on under- standing configuration spaces of hard squares in a rectangle. Our main result is quantifying the factorial rate of growth of the Betti numbers. This is joint work with Hannah Alpert and Robert MacPherson. URL associated with Seminar:  https://tgda.osu.edu/activities/tdga-seminar/
CH 240
Department of Mathematics
math@osu.edu
America/New_York
public
Description
Title:  Configuration spaces of hard squares

Speaker:  Matthew Kahle (OSU)

Speaker's URL:  https://www.matthewkahle.org/about

Abstract:  The topology of configuration spaces of points in the plane is well understood. But if you give the points positive thickness and put them in a confined region, much less is known. In this talk, I will report on recent progress on under- standing configuration spaces of hard squares in a rectangle. Our main result is quantifying the factorial rate of growth of the Betti numbers. This is joint work with Hannah Alpert and Robert MacPherson.
URL associated with Seminar:  https://tgda.osu.edu/activities/tdga-seminar/
Events Filters:
---