Image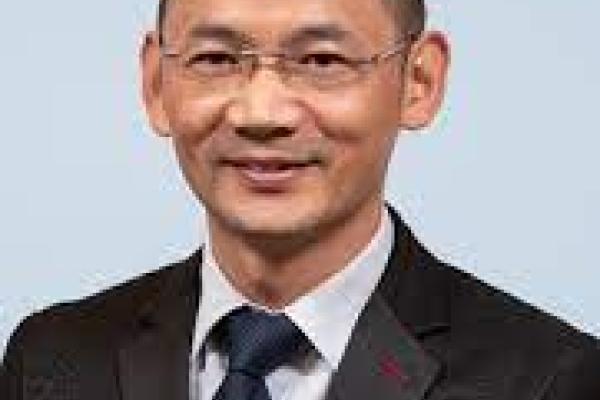 March 28, 2023
10:00AM - 11:00AM
Date Range
Add to Calendar
2023-03-28 10:00:00
2023-03-28 11:00:00
Effects of the density-dependent dispersal on population dynamics
Title:  Effects of the density-dependent dispersal on population dynamicsSpeaker:  Zhi-An Wang (Hong Kong Polytechnic University)Abstract:  Dispersal strategies, predation and competition are main determinants shaping the structure and functioning of ecological communities and maintaining the biodiversity. Most of existing models describing the predator-prey or completion dynamics employ the random dispersal strategy. However, biological species will more likely use non-random dispersal to optimize their ecological fitness in changing environments. Among other things, in this talk, we shall discuss how density-dependent dispersal (meaning that the dispersal of one species depends on the densities of other species), as a non-random dispersal strategy, may influence population dynamics in various ecological processes, and explore how it is selected to promote species coexistence and hence increase species richness and diversity. URL associated with Seminar:  https://research.math.osu.edu/pde/ Zoom Meeting ID: 948 6539 2210 Password: 314159  
Zoom
OSU ASC Drupal 8
ascwebservices@osu.edu
America/New_York
public
Date Range
Add to Calendar
2023-03-28 10:00:00
2023-03-28 11:00:00
Effects of the density-dependent dispersal on population dynamics
Title:  Effects of the density-dependent dispersal on population dynamics Speaker:  Zhi-An Wang (Hong Kong Polytechnic University) Abstract:  Dispersal strategies, predation and competition are main determinants shaping the structure and functioning of ecological communities and maintaining the biodiversity. Most of existing models describing the predator-prey or completion dynamics employ the random dispersal strategy. However, biological species will more likely use non-random dispersal to optimize their ecological fitness in changing environments. Among other things, in this talk, we shall discuss how density-dependent dispersal (meaning that the dispersal of one species depends on the densities of other species), as a non-random dispersal strategy, may influence population dynamics in various ecological processes, and explore how it is selected to promote species coexistence and hence increase species richness and diversity. URL associated with Seminar:  https://research.math.osu.edu/pde/ Zoom Meeting ID: 948 6539 2210 Password: 314159  
Zoom
Department of Mathematics
math@osu.edu
America/New_York
public
Description
Title:  Effects of the density-dependent dispersal on population dynamics

Speaker:  Zhi-An Wang (Hong Kong Polytechnic University)

Abstract:  Dispersal strategies, predation and competition are main determinants shaping the structure and functioning of ecological communities and maintaining the biodiversity. Most of existing models describing the predator-prey or completion dynamics employ the random dispersal strategy. However, biological species will more likely use non-random dispersal to optimize their ecological fitness in changing environments. Among other things, in this talk, we shall discuss how density-dependent dispersal (meaning that the dispersal of one species depends on the densities of other species), as a non-random dispersal strategy, may influence population dynamics in various ecological processes, and explore how it is selected to promote species coexistence and hence increase species richness and diversity.
URL associated with Seminar:  https://research.math.osu.edu/pde/
Zoom Meeting ID: 948 6539 2210 Password: 314159
 
Events Filters:
---