Image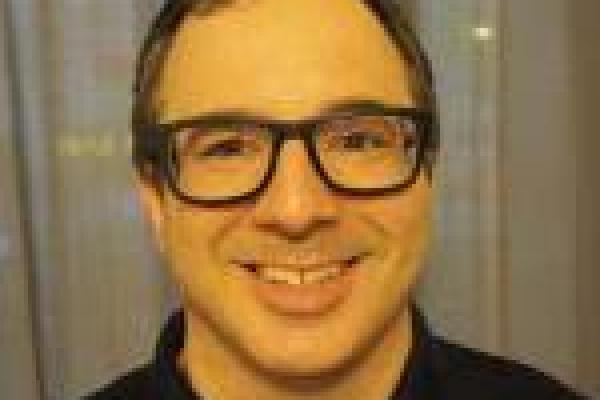 January 11, 2022
3:00PM - 4:00PM
Location
Zoom (email organizers for the link)
Date Range
Add to Calendar
2022-01-11 15:00:00
2022-01-11 16:00:00
The Mirror Clemens-Schmid Sequence
Title:  The Mirror Clemens-Schmid Sequence Speaker:  Charles Doran (University of Alberta and CMSA@Harvard) Speaker's URL:  https://www.charlesdoran.net/ Abstract:  I will present a four-term exact sequence relating the cohomology of a fibration to the cohomology of an open set obtained by removing the preimage of a general linear section of the base. This exact sequence respects three filtrations, the Hodge, weight, and perverse Leray filtrations, so that it is an exact sequence of mixed Hodge structures on the graded pieces of the perverse Leray filtration. I claim that this sequence should be thought of as a mirror to the Clemens-Schmid sequence describing the structure of a degeneration and formulate a "mirror P=W" conjecture relating the filtrations on each side. Finally, I will present evidence for this conjecture coming from the K3 surface setting. This is joint work with Alan Thompson (arXiv:2109.04849). URL associated with Seminar https://research.math.osu.edu/agseminar/
Zoom (email organizers for the link)
OSU ASC Drupal 8
ascwebservices@osu.edu
America/New_York
public
Date Range
Add to Calendar
2022-01-11 15:00:00
2022-01-11 16:00:00
The Mirror Clemens-Schmid Sequence
Title:  The Mirror Clemens-Schmid Sequence Speaker:  Charles Doran (University of Alberta and CMSA@Harvard) Speaker's URL:  https://www.charlesdoran.net/ Abstract:  I will present a four-term exact sequence relating the cohomology of a fibration to the cohomology of an open set obtained by removing the preimage of a general linear section of the base. This exact sequence respects three filtrations, the Hodge, weight, and perverse Leray filtrations, so that it is an exact sequence of mixed Hodge structures on the graded pieces of the perverse Leray filtration. I claim that this sequence should be thought of as a mirror to the Clemens-Schmid sequence describing the structure of a degeneration and formulate a "mirror P=W" conjecture relating the filtrations on each side. Finally, I will present evidence for this conjecture coming from the K3 surface setting. This is joint work with Alan Thompson (arXiv:2109.04849). URL associated with Seminar https://research.math.osu.edu/agseminar/
Zoom (email organizers for the link)
Department of Mathematics
math@osu.edu
America/New_York
public
Description
Title:  The Mirror Clemens-Schmid Sequence

Speaker:  Charles Doran (University of Alberta and CMSA@Harvard)

Speaker's URL:  https://www.charlesdoran.net/

Abstract:  I will present a four-term exact sequence relating the cohomology of a fibration to the cohomology of an open set obtained by removing the preimage of a general linear section of the base. This exact sequence respects three filtrations, the Hodge, weight, and perverse Leray filtrations, so that it is an exact sequence of mixed Hodge structures on the graded pieces of the perverse Leray filtration. I claim that this sequence should be thought of as a mirror to the Clemens-Schmid sequence describing the structure of a degeneration and formulate a "mirror P=W" conjecture relating the filtrations on each side. Finally, I will present evidence for this conjecture coming from the K3 surface setting. This is joint work with Alan Thompson (arXiv:2109.04849).
URL associated with Seminar
https://research.math.osu.edu/agseminar/
Events Filters:
---