Image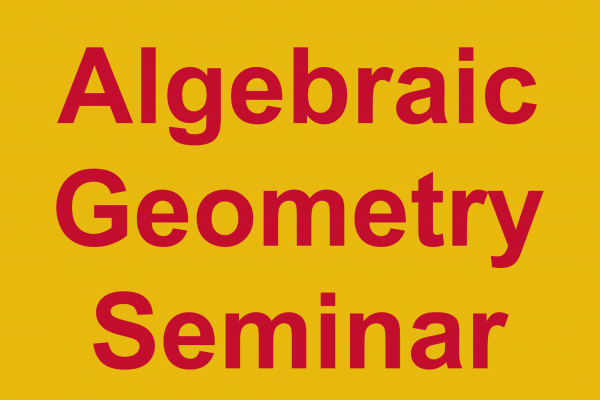 March 28, 2023
3:00PM - 4:00PM
Date Range
Add to Calendar
2023-03-28 15:00:00
2023-03-28 16:00:00
A non-Archimedean characterization of local K-stability
Title:  A non-Archimedean characterization of local K-stabilitySpeaker:  Yueqiao Wu (U Michigan)Speaker's URL:  http://www-personal.umich.edu/~yueqiaow/Abstract:  Log Fano cone singularities are generalizations of cones over log Fano varieties, and have a local K-stability theory extending the one for log Fano varieties. In this talk, we aim to give a characterization for local K-stability from a non-Archimedean point of view. This characterization will in particular allow us to deal with a more general class of test configurations. URL associated with Seminar:  https://research.math.osu.edu/agseminar/
MW 154
OSU ASC Drupal 8
ascwebservices@osu.edu
America/New_York
public
Date Range
Add to Calendar
2023-03-28 15:00:00
2023-03-28 16:00:00
A non-Archimedean characterization of local K-stability
Title:  A non-Archimedean characterization of local K-stability Speaker:  Yueqiao Wu (U Michigan) Speaker's URL:  http://www-personal.umich.edu/~yueqiaow/ Abstract:  Log Fano cone singularities are generalizations of cones over log Fano varieties, and have a local K-stability theory extending the one for log Fano varieties. In this talk, we aim to give a characterization for local K-stability from a non-Archimedean point of view. This characterization will in particular allow us to deal with a more general class of test configurations. URL associated with Seminar:  https://research.math.osu.edu/agseminar/
MW 154
Department of Mathematics
math@osu.edu
America/New_York
public
Description
Title:  A non-Archimedean characterization of local K-stability

Speaker:  Yueqiao Wu (U Michigan)

Speaker's URL:  http://www-personal.umich.edu/~yueqiaow/

Abstract:  Log Fano cone singularities are generalizations of cones over log Fano varieties, and have a local K-stability theory extending the one for log Fano varieties. In this talk, we aim to give a characterization for local K-stability from a non-Archimedean point of view. This characterization will in particular allow us to deal with a more general class of test configurations.
URL associated with Seminar:  https://research.math.osu.edu/agseminar/
Events Filters:
---