August 9, 2021
Actuarial Science Alum Amodio Shines on Jeopardy
Image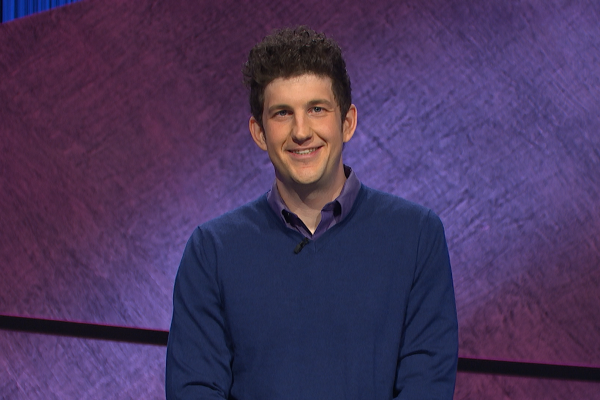 Description
Department of Mathematics alumnus, Matthew Amodio, continues his spectacular performance on the game show "Jeopardy." Matt now ranks 5th in highest winnings in regular-season play in the well-known game show. Congratulations!
Matthew Amodio graduated from the Department of Mathematics in 2012 with a Bachelor of Science with Honors in Actuarial Science. He went on to do a master's degree in Statistics at OSU, and is currently pursuing a PhD in the Department of Computer Science at Yale University with a focus on machine learning. 
Matt writes the following about his OSU experience. "While I enjoyed all of my math classes at OSU, I would like to give special thanks to Dr. Ban and Dr. Rempala." Matt adds, "Dr. Ban's enthusiasm for extremely complicated and intimidating concepts was inspirational, and I thank him immensely for being such a great teacher. I only had Dr. Rempala for one course, but it was a computational biology survey course, and that ended up as a field that's a large part of my current PhD research. I'm not sure if I would be doing it today if it weren't for him!"
*Image courtesy of Matt.
---