March 10, 2023
Kriti Sehgal and Ivo Terek win Graduate Associate Teaching Award
Image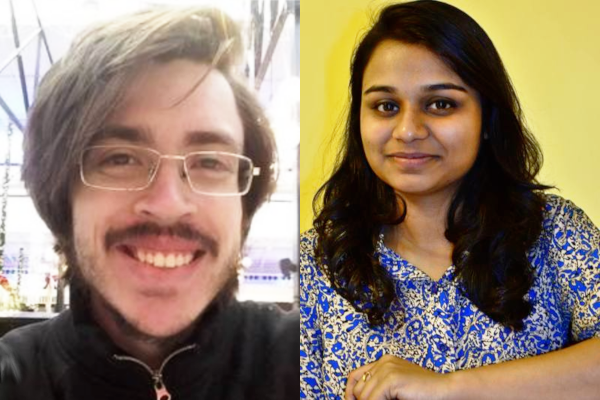 Description
Congratulations to Kriti Sehgal and Ivo Terek for winning the 2022-23 Graduate Associate Teaching Award (GATA) by the Ohio State Graduate School. 
The GATA is the highest recognition by the university for exceptional teaching provided by graduate students who serve as Graduate Teaching Associates. It is the most competitive award offered by the OSU Graduate School. Only 19 winners were selected from over 3,000 eligible graduate students serving as GTAs on campus. Recipients of this prestigious award receive a cash prize of $2,000 each and are honored by the university leadership in the upcoming Graduate School Award Ceremony.
Kriti received her master's degree from the Indian Institute of Science in 2018 when she entered our doctoral program. She is working on problems in Hamiltonian systems under the guidance of Professor Ovidiu Costin. 
Ivo joined our PhD program in 2018 as well after receiving his master's degree from the University of of São Paulo. He has been working with his advisor, Professor Andrzej Derdzinski, on several projects on conformally symmetric manifolds.
Both Kriti and Ivo have also been recipients of our Phil Huneke Excellence in Teaching Award last year. They are also the only GATA awardees in our NMS college division this year. 
---