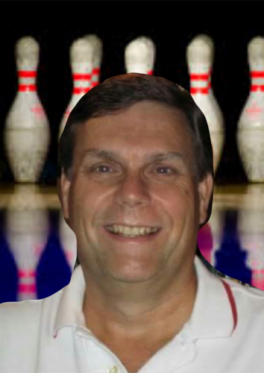 Alumnus Bill Henson (BS, mathematics, 1978; MBA, 1999) brings a wide set of perspectives as a member of the Mathematics Advisory Board. Henson has worked in the banking, aerospace and retail sectors as a systems programmer, IT manager and, later, project manager. One of the first to become a Certified IBM Project Manager, Henson was a member of the IBM North American Certification Board for project management and went on to serve as Project Management Competency Leader for a U.S. division of IBM Global Services. 
Henson is an avid bowler, active in the Senior Tours of the Professional Bowling Association (PBA) and a four-time PBA Champion. He has served as head coach for Men's Bowling at Ohio State (2006- 2013), coaching 55 Academic All Americans. Henson started the local Bowling Academy at Sequoia Pro Bowl. A Silver Certified bowling instructor in the U.S. Bowling Congress, he conducts private lessons, camps, clinics and seminars, and runs the youth bowling program at the academy. In January 2019, he was inducted into the State of Ohio USBC Bowling Hall of Fame in the category of Superior Performance as a Professional.
Over the years, Henson has gifted the Department of Mathematics with funds for supporting students in academic and professional events beyond the Ohio State campus. In particular, the William A. Henson Endowed Mathematics Student Travel Fund, established in 2012, provides support every year for our PhD students to travel to conferences around the country. 
---