Image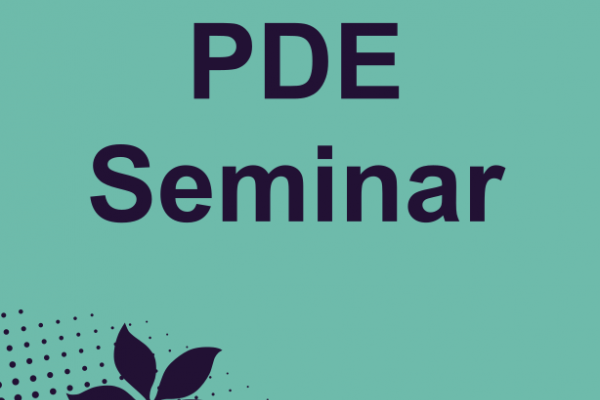 March 21, 2023
10:20AM - 11:20AM
Date Range
Add to Calendar
2023-03-21 10:20:00
2023-03-21 11:20:00
Unconditional well-posedness for Kawahara equations
Title:  Unconditional well-posedness for Kawahara equationsSpeaker:  Dan Geba (Rochester)Abstract:  The Kawahara and the modified Kawahara equations are two nonlinear dispersive equations known to model shallow water waves. In this talk, we focus on their well-posedness theory, in particular the topic of unconditional uniqueness. We present arguments in this direction based on the method of normal form reductions. One of these results is based on joint work with Bai Lin. URL associated with Seminar:  https://research.math.osu.edu/pde/ Zoom Meeting ID: 948 6539 2210 Password: 314159
Zoom
OSU ASC Drupal 8
ascwebservices@osu.edu
America/New_York
public
Date Range
Add to Calendar
2023-03-21 10:20:00
2023-03-21 11:20:00
Unconditional well-posedness for Kawahara equations
Title:  Unconditional well-posedness for Kawahara equations Speaker:  Dan Geba (Rochester) Abstract:  The Kawahara and the modified Kawahara equations are two nonlinear dispersive equations known to model shallow water waves. In this talk, we focus on their well-posedness theory, in particular the topic of unconditional uniqueness. We present arguments in this direction based on the method of normal form reductions. One of these results is based on joint work with Bai Lin. URL associated with Seminar:  https://research.math.osu.edu/pde/ Zoom Meeting ID: 948 6539 2210 Password: 314159
Zoom
Department of Mathematics
math@osu.edu
America/New_York
public
Description
Title:  Unconditional well-posedness for Kawahara equations

Speaker:  Dan Geba (Rochester)

Abstract:  The Kawahara and the modified Kawahara equations are two nonlinear dispersive equations known to model shallow water waves. In this talk, we focus on their well-posedness theory, in particular the topic of unconditional uniqueness. We present arguments in this direction based on the method of normal form reductions. One of these results is based on joint work with Bai Lin.
URL associated with Seminar:  https://research.math.osu.edu/pde/
Zoom Meeting ID: 948 6539 2210 Password: 314159
Events Filters:
---