April 23, 2021
Elizabeth Campolongo Wins Graduate Associate Performance Award (GAPA)
Image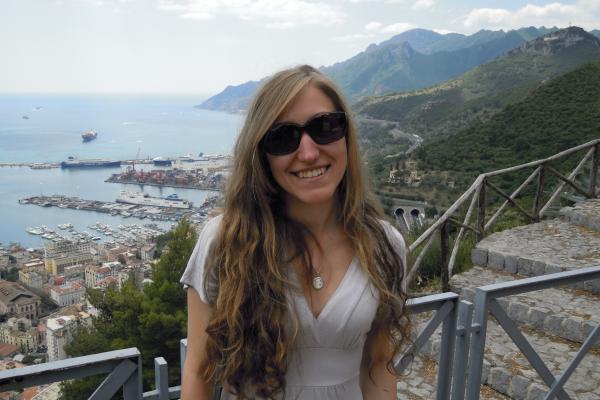 Description
Congratulations to Elizabeth Campolongo who received a 2021 Graduate Associate Performance Award (GAPA) from the university's Graduate School.
GAPA is an award for exceptional performance or leadership of graduate students under extraordinary and challenging circumstances. GAPA was developed to recognize graduate students serving as a graduate assistant in the areas of teaching or research who despite serious COVID-19 pandemic stressors have demonstrated the ability to progress while also being caregivers, or to take on leadership responsibilities. To learn more about GAPA, see here.
The 2021 GAPA recipients were honored by President Johnson and Provost McPheron in a ceremony on Friday, April 23, 2021, at 3:30pm via Zoom. There were 27 recipients of this new award in 2021, and they were awarded $500 each.
Elizabeth received her bachelor's degree from New York University Gallatin School of Individualized Study and joined our doctoral program in 2015. Her research is in harmonic analysis, number theory, and geometric analysis. Specifically, she uses harmonic analysis and geometric measure theory techniques to count lattice points on and near surfaces with vanishing curvature. Elizabeth is currently working with Dr. Krystal Taylor as her advisor.
---